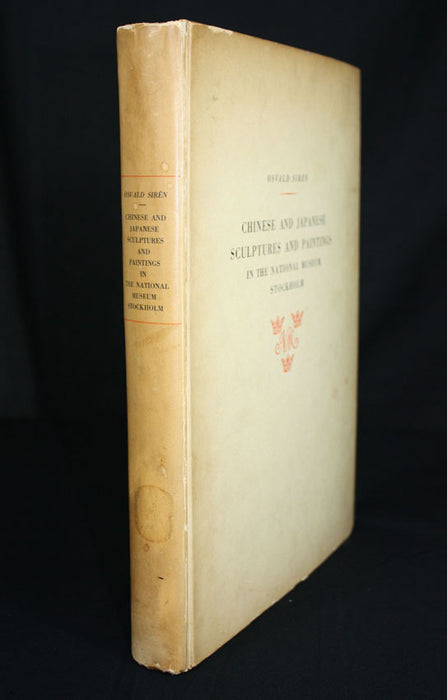 Osvald Siren, Chinese and Japanese Sculptures and Paintings in the National Museum, Stockholm, 1931, 1st edition
Osvald Siren, Chinese and Japanese Sculptures and Paintings in the National Museum, Stockholm, 1931, 1st edition
RECENTLY SOLD: Please let us know if you would be interested if we had another copy in stock
Published by Edward Goldston Ltd, London 1931.
Very good condition.A scarce volume.
Ivory coloured hardback with printed front and spine. Some discoloration and wear to covers. Text printed on high quality heavy stock. Some dicoloration to edges but in very good condition throughout. No owners signature, annotations or bookplates. Not ex-library. Lovely book. English language.
48pp text plus 63pp plates. Plates very high quality photographs of Chinese and Japanese art. 2 of the plates are large fold-outs in very good condition. Each of these has a small (around 1-2cm) tear at the first fold, which does not touch the image.
Dimensions:
Folio. 32.6cm high x 24.5cm wide x 3.7cm deep
貴重な日本の美術本