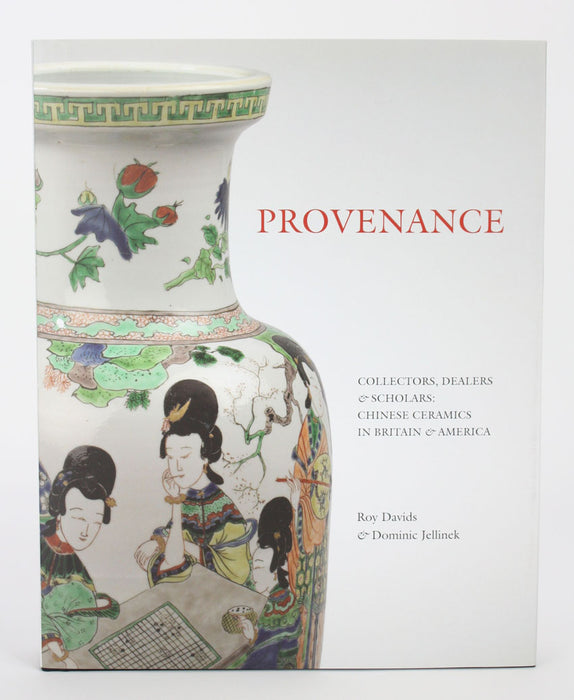 Provenance by Roy Davids and Dominic Jellinek, Privately Printed limited edition
Provenance by Roy Davids and Dominic Jellinek, Privately Printed limited edition
RECENTLY SOLD
Provenance; Collectors, Dealers and Scholars: Chinese Ceramics in Britain and America.
1st edition, 2011. Privately Printed by Roy Davids in 2011.
This now sold out volume is a hugely important reference work for those interested in Chinese art. It covers in great detail the key figures involved in collecting Chinese art, and is arguably worth buying for the illustrated appendix on collectors' marks which are brought together and illustrated for the first time.
Only 500 copies were issued.
Book plus dustjacket in Fine condition - as new. x + 490pp. Well illustrated throughout.
Dimensions:
287mm high x 230mm wide x 40mm deep.
A heavyweight volume.