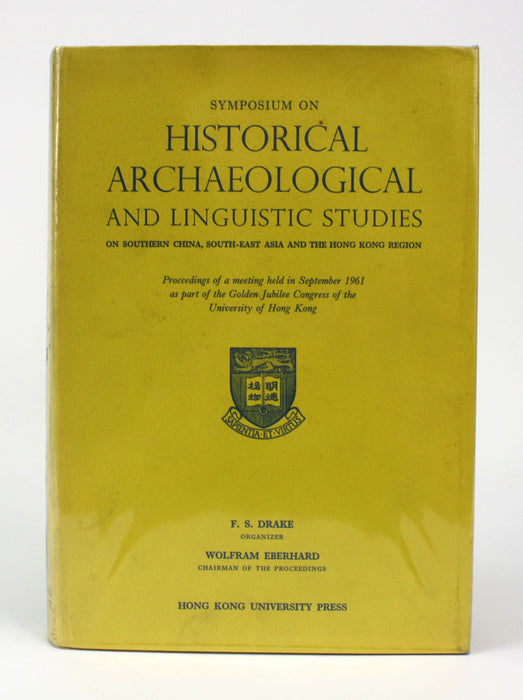 Symposium on Historical, Archaeological and Linguistic Studies, Limited edition, 1967
Symposium on Historical, Archaeological and Linguistic Studies, Limited edition, 1967
Symposium on Historical, Archaeological and Linguistic Studies on Southern China, South East Asia and the Hong Kong region.
Proceedings of a meeting held in September 1961 as part of the Golden Jubilee Congress of the University of Hong Kong.
Hong Kong University Press, 1st edition, Ltd to 1,500 copies.
Hardback in very good condition. Ex-reference book (Horniman Mueseum), stamped only on the inner covers and printing info page. Does not look like it was used much.
Plastic covered dustjacket over yellow cloth boards with silver lettering. Text very good. x + 388pp, plus black and white plates, plus fold-out 'Moso Sound and Tone Charts' for one of the articles.
Dimensions:
255mm high x 180mm wide x 35mm thick.