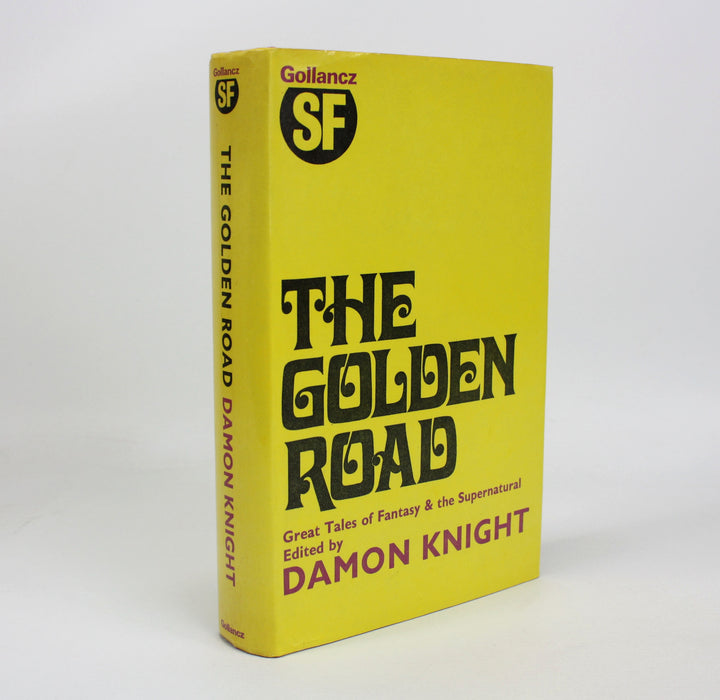 The Golden Road edited by Damon Knight, 1974
The Golden Road; Great Tales of Fantasy & the Supernatural, edited by Damon Knight, 1974.
SOLD
Classic Gollancz Science Fiction.
Published by Victor Gollancz,Ltd, London, 1974. First edition.

Contains stories by John Collier, R.A. Lafferty, Kate Wilhelm, H.G. Wells, C.M. Kornbluth, Robert Arthur, Arthur Machen, Mark Twain, Alfred Bester, Stephen Vincent Benet, Ursula Le Guin and Robert A. Heinlein.
Very good burgundy cloth hardback with gilt titles, and classic yellow dustjacket. Dustjacket with minor shelf scrapes. A few spots to edge of text block, otherwise text nice and clean throughout. Soundly bound.
342pp.
Dimensions:
222mm high x 149mm wide x 35mm deep.
See our other listings for other Gollancz science fiction titles.